I spent a very happy few hours out on the water with the guys from Row For Heroes at the end of last week - a a beautiful still morning with hardly a ripple on the water and the haze burning off in a weak, early-morning sun.   We ran through a few drills including how to recover a man overboard...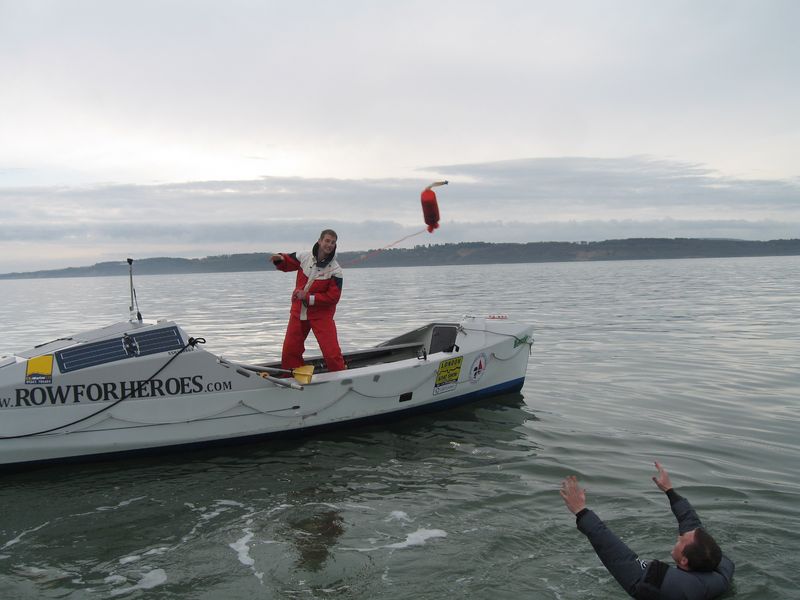 I don't know if you have heard of Row For Heroes as yet, but hopefully you will hear more about them over the coming weeks and months.   They are two army Doctors, Captain Nick Dennison & Captain Hamish Reid, who plan to take on the daunting task in June of rowing non stop around the UK in a plywood 24 foot self-righting ocean rowing boat.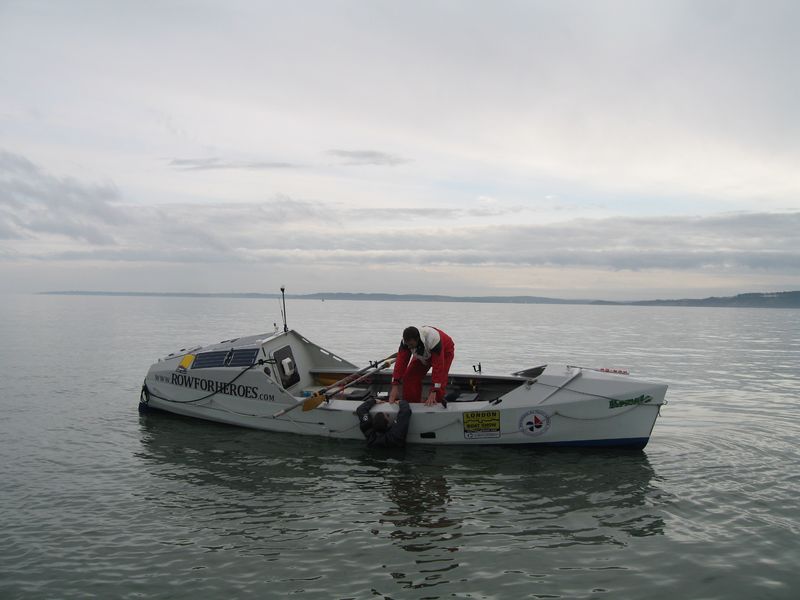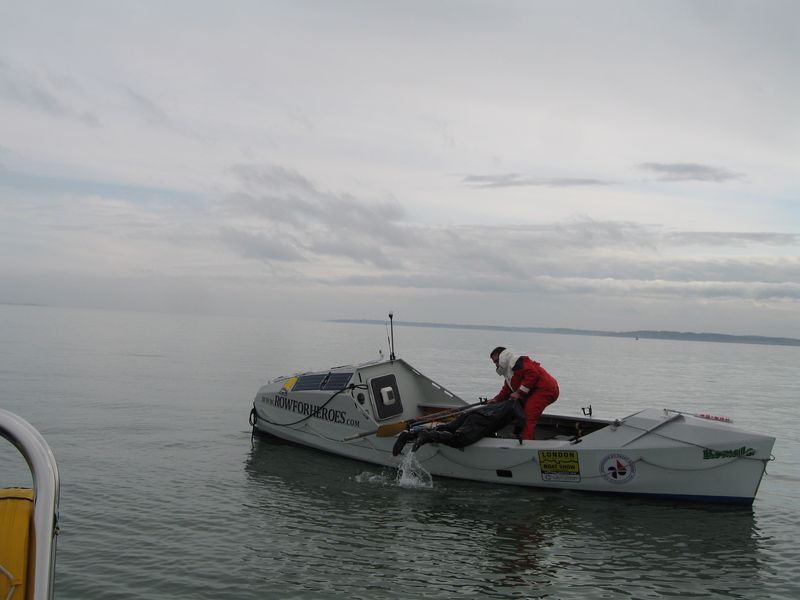 We have seen trans-ocean rowing challenges before, where strapping hearties set off across vast swathes of open sea to race and raise money for good causes, collecting callouses, tans and beards along the way, however no two-man boat has yet successfully circumnavigated the UK non-stop, and for good reason.   It is one thing to be out on the open ocean in a raging storm - it may be scary, but oddly it is comparably (but by no means completely) safe.   However to face the same task around some of the most dangerous coasts in the world, in shallow (& therefore potentially much rougher) water & often with no prosepct of shelter, is another thing altogether.   First of all for any pelagic oarsman there are currents but no discernible tides in mid ocean, so they are unlikely to be battling against streams carrying them rapidly in the wrong direction.   Secondly, if it all gets too much they can simply batten down the hatches (literally) and ride the storm out knowing they are hundreds of miles from the nearest rock, whereas at times Nick & Hamish will be forced to ride no more than a few metres from the biggest headlands in order to beat the tides and to avoid some enormous tidal races. 
Nick & Hamish won't get the option of choosing the weather they go out in either - once they leave they won't stop, & if they do well it will only take them 45 days rowing at between 2 & 4 knots, at times with more tide than that pushing them in the wrong direction.   Give me the choice and I would pick the ocean row any day - I know they appreciate the scale of thie challenge ahead of them but if they accomplish this they will have achieved an incredible feat.   
I have been speaking to Nick & Hamish regularly about this since last year when they first came into the office to talk about it.   I have done a little training for them such as running a VHF course for them last year, and it was great to be able to meet them out on the water at the end of last week to look at some of their safety drills.   I reckoned their greatest challenge would be recovering an unconscious man from the water, so unbeknown to them I took a drysuit along, got Hamish into it & into the water, then Nick & I looked at the different ways of recovering him.   It was no problem with help from the man in the water, but with an unconscious casualty it was clearly going to be a completely different matter.   Hamish, being a doctor, does a very good impression of an unconscious casualty as you can see from the pictures, and despite Nick's best efforts he wasnt going to come out of the water with a straight lift/pull, so we needed to find another way of doing it.
One solution was a forward roll - legs in first and resting on the gunwhale (side of the boat), then roll him in forwards.   Even then then it was impossible for Nick when he just pulled on Hamish's arms, so consequently it was a case of putting a line through his harness, then lifting him in.    By no means easy even on the calmest of days, and therefore I think a useful exercise to practice and perfect before ever having to do it for real.    There are other, possibly easier options such as a parbuckle (a triangular sheet placed underneath a casualty and attached at two corners to the boat, enabling the casualty to be rolled in by lifting on the third corner) & they may now consider fitting one.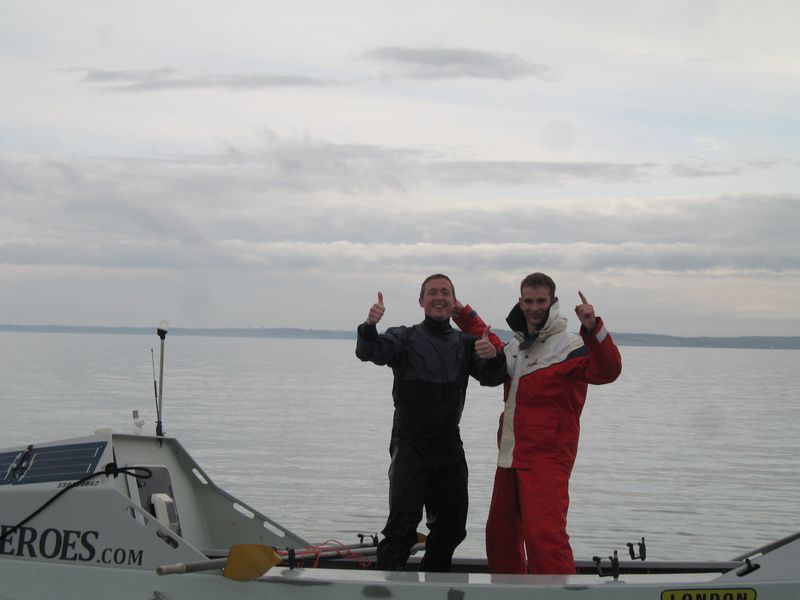 This will be an amzing challenge for a very worthy cause and if anyone would like to know more they can find them at www.rowforheroes.com I am delighted to have been able to help in a small way, and wish them every success.   I hope to spend some time doing a rough water exercise with them in the next couple of weeks - we may even take along a couple of paying guests if anyone is interested (all proceeds obviously to Row For Heroes).